Fire and Smoke Damage Restoration
Cornel and Claudia Lacatus, owners and operators of 911 Restoration Riverside, are a power couple looking to save the citizens of their community from the perils of fire damage.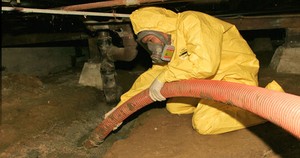 In order to do this , they have made themselves available 24/7/365.
They know that faster response is always the best, especially when your comfort is on the line, so we try to be there for you within 45-minutes.
And when it comes to the most urgent matters we will provide same-day service when you need it.
We are here to provide you a fresh start in all manners of restoration. Regardless if it is a simple odor removal job from a fire, or water damage restoration.
Everything will be better than ever, and your peace of mind will be made certain for years to come. Call the fire damage Riverside at 911 Restoration for the best relief possible today!
The Fire and Smoke Damage Preparation Guide
Cornel states, "fire prevention is near impossible. As fires are spontaneous and although they happen with a cause, you can't stop one unless you can predict the future."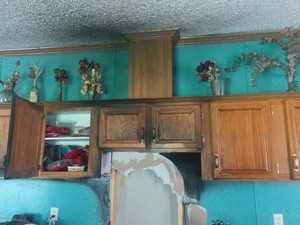 This is why he has spent some time thinking about the best fire prevention tips for your family.
He believes that the most effective preparation plans include
Smoke detectors and fire alarms, that need to be tested frequently
An escape plan that is tested monthly
Keeping flammables away from heat sources
Having a fire extinguisher on hand
Knowing when to flee the home
Smoke detectors are an effective system in alerting the homeowner of ongoing hazards, and a good indicator of when to execute a plan.
Ultimately, the best thing to do in any fire is properly assessing what the correct form of action should be. For example, a small grease fire can become a huge fire if you use water to fight it. Instead, just turn down the heat source and let it burn itself out.
Moreover, a bigger fire should not be fought with an extinguisher. You should evacuate the home with your family, so that you can be safe. Then call emergency services.
After the fire department has cleared your home, give the fire damage Riverside team at 911 Restoration a call. We can make things better for you.
Peace of Mind After Fire and Smoke Restoration

Here at 911 Restoration we are IICRC certified, meaning that our knowledgeable technicians know how to restore all the problems you have been facing.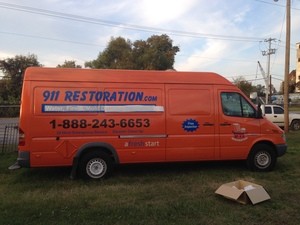 We use thermal foggers to mimic the way smoke travels throughout the house. This means that we can deodorize corners of the home that would be impossible to reach otherwise.
Moreover, fire damage restoration is more than just fixing odors. This is why we have undergone all of the IICRC training. We are capable of removing water, and remediating any mold that may have come of it.
On top of that, we work for you in talking to your insurance company. That is how we show you we really care by making our restoration job as worry free as possible.
When we show up, we handle all the paper work needed to get you the coverage you deserve.
If you are in need of a restoration company that cares about you, then call us for help. Your fresh start is just around the corner, and our fire damage Riverside can get to you fast, so give our fire and smoke damage restoration Riverside team with 911 Restoration Riverside a call today!