Reviews
With our 30 years of experience in the restoration service industry, 911 Restoration Riverside has taken care of many satisfied customers who have been kind enough to share their experiences with you.
Our customers vary and include all kinds of personal, business and government entities:
Celebrities and VIPs
Property owners, managers and tenants
Management companies and large complex building owners
Big corporations, insurance companies and banks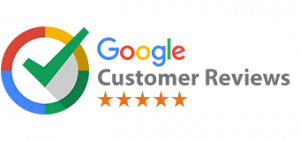 Jon Baluaro

6th of April 2022

This is a great company the work is very professional with fair prices. The staff is very knowledgeable and attentive dealing with damage claimed to your insurance company, cleaning up after water damage and fire damage, tracking and making an inventory of all the items in your home, assisting you and fast racking the insurance coverage for the items and best of all they also do all the repairs, making this the only company you have to use after such a stressful situation like a fire or water leak. Amazing!!!!!!!

Nick

2nd of March 2022

911 Restoration saved the day! They are friendly, professional, and fast. I highly recommend that you go with this company. My family and I were out of town for a week and we returned to find our house flooded because our water heater started leaking while we were gone. They got everything cleaned up and repaired quickly, we were back home before we knew it. Thank you very much Ken!!!!

Jesus Gastelum

29th of January 2022

This was my first time using my insurance to do work . 911 Restoration was highly recommended to me by my insurance company. Ken M the owner of 911 Restoration is super knowledgeable and helped me through all of our emergency repair and he did a excellent job rebuilding. He is by far the best contractor I've ever used ! Thank Thank you Ken !