About 911 Restoration Riverside
MEET THE OWNERS:
The owners of 911 Restoration of Riverside joined the 911 Restoration family in 2012 in order to grow their steady business and be part of a larger family in the restoration industry.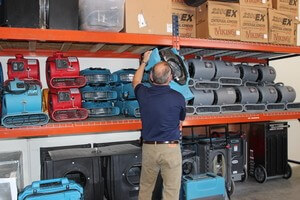 They realized that 911 Restoration was on its way to the top thanks to its adherence to core family values that treated both the franchisee and the customer as brothers and sisters. 
We embody all of the ideals that make 911 Restoration the best water damage restoration company.
We treats everyone with respect, he is always on time, and will always listen to the customer. Strict adherence to these ideals have kept the business profitable and affordable for his clients.
When your home floods, or is otherwise damaged, call 911 Restoration Riverside and see how we can bring your home back to its proper condition. Once the situation is under control, you will even get tips to keep you safe in the future.
If you have a water damage emergency afoot, then don't hesitate to contact the best water damage team in Riverside for help today!
Water Damage Prevention Tips and Tricks
The most important tip you can get from 911 Restoration of Riverside is to hire a professional for the job. While your  local handyman may offer an upfront price that is cheaper, water, fire, and mold can cause more problems than what is on the surface, leading to further costs down the line if handled by an amateur.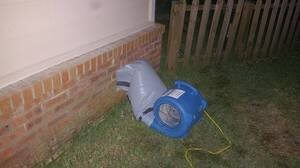 Professionals, such as our IICRC certified team have the equipment, like infrared cameras, to find leaks deep within the surface; the education on how to ensure your home is free of lingering effects, such as smoke odor in the walls; and the experience to help keep you safe for years to come by showing you how to protect your home against threats such as mold.
Before 911 Restoration of Riverside leaves your home we will tell you how to  clean your rain gutters to prevent roof leaks, how to prevent toilet overflow with appropriate flushing, and how to identify when the right time to change out your appliances is to avoid a ruptured hose.
Call 911 Restoration of Riverside for all your property disasters and we will make sure you get the help you need and then some by helping you disaster proof your property.
Everyday Anew After Water Damage
The best part about the restoration industry, is helping a new family overcome a new problem everyday.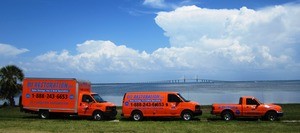 They understand how challenging it can be to come home to water pumping into a room, but also know how to make your home whole again.
Guiding customers through the havoc of losing carpets, drywall, and more warms the team's hearts as they know they are making a difference in someone's life.
At the end of the day, when the water has been dried, the property starts to come back together, and the customer smiles at the promise of a Fresh Start, we know that we have done our job the right way.
If your home or office is already taking on water from flooding, then contact the professional water damage restoration team with 911 Restoration of Riverside for help today!