Disaster Restoration
The crew at 911 Restoration is familiar with the varying disasters that afflict the residents of southern California. Accidents occur fast, so the experts at 911 Restoration have to respond even quicker.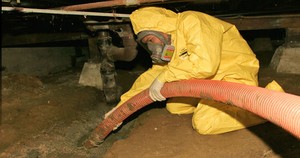 Although it does not rain frequently, the residents are still at risk for disasters such as fires or earthquakes.
All of which bring water damage and smoke damage, and that require the services of the disaster restoration Riverside team to fix.
We make ourselves available 24/7/365 with a response time of 45-minutes and a guarantee of same-day service when you need it.
These are all ways that we show you we care, and all the manners in which we provide you with a fresh start. Call the disaster restoration Riverside team at 911 Restoration if are in need of a relief today!
Fresh Start for Disaster Restorations

After a disaster we know that your peace of mind could be shaky, but we are here to provide you with stability you can safely lean on. Our technicians are licensed, insured, and bonded, which means that your concerns or problems dissolve into oblivion when you contact us.
Some important things to remember about water damage:
That is not all, we go beyond basic requirements and we have made sure that our disaster restoration Riverside team is IICRC certified.
This means that we know how to work with material from wood to tile and carpet. On top of that, we can successfully remove odors, stains, and 911 water restoration from any type of accident that you may have endured.
Moreover, we know how difficult it is for a homeowner to have to call an insurance company after experiencing damage. Therefore, we let you rest easy in your time of need, so we become the ones who handle the insurance companies for you.
In our years of experience, we have familiarized ourselves with the nuances of getting a claim successfully submitted. We will maximize the amount of coverage owed to you by the insurance company.
After our job is done your peace of mind will be as strong and pristine as it was before the day disaster struck. That is the fresh start attitude we like to inspire in all our customers and employees.
Call us if are in need of a fresh start today!
Disaster Restoration Readiness
In an earthquake, pipe lines can break and gas can leak. This creates water damage, and fire hazards to a homeowner. Thus, it is a recipe for disaster, which we want to help you get through. So we have drafted some tips for you to hold you over in the event of a disaster.
The first thing we would like to recommend is that homeowners become familiar with the workings of their home. It is important to know where the utility shut-offs are in your home.
The reason being, it will save you a boat load of money when you experience an accident.  For example, after a major earthquake a homeowner should shut off water, power, and gas to the home. A leak could have occurred, and a kitchen fire damage can occur.
On top of structural damage, it can make a scary day into a bad day. Moreover, if something like a pipe burst does occur, you can save yourself big bucks by shutting off the water to the home.
Additionally, have a first aid kit, canned foods, cash, and an evacuation plan. A first aid kit will help mend small wounds, therefore preventing big infections. After a major disaster telecommunication lines can be down or busy, so if your family knows where to meet, it will save you some worry.
Ultimately, your home will suffer some damage, so call our disaster restoration Riverside team at 911 Restoration for our expert care.
Serving the communities of Beaumont, Bloomington, Calimesa, Canyon Lake, Colton, Corona, Eastvale, Fontana, Grand Terrace, Highland, Homeland, Loma Linda, Menifee, Mentone, Mira, Loma, Norco, Perris, Redlands, Rialto, Riverside, San Bernardino, Woodcrest, Yucaipa, Moreno Valley and surrounding area.