Water Damage and Mold Removal Highland
If your property becomes flooded by water for any reason, you can count on the water damage Highland technicians at 911 Restoration Riverside literally any time, day or night, and we will be at your door within 45 minutes from the moment you contact us.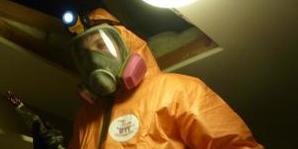 With so many years of experience in the industry, our mold removal Highland pros understand just how important it is to extract water as soon as we can after it has invaded an area.
This is why we bring all of our gear to every job. Our water damage Highland techs want to be able to provide you with same day services in order to give your home the best chances of a full recovery.
Not only do our mold removal Highland pros have optimal availability, but we have the most capable repair men and women working for our company. Our water damage Highland specialists are trained to the utmost degree in all types of remediation and are available 24/7/365 to implement services such as:
Toilet overflow sanitization

Pipe bursts remediation

Washer hose bursts correction

Mold infestation clean up

Water heater leak repair

Fire sprinkler malfunction restoration

Flooded basement water removal
So, call our water damage Highland pros today and our mold removal Highland specialists will work with IICRC certified professionals that will go the extra mile for you and your home.
Pipe Leaks Can Lead To Home Floods
Living in southern California, homeowners rarely experience water damage due to harsh weather such as storms and floods. However, they do find themselves managing water intrusions via plumbing problems.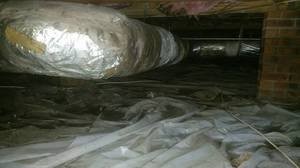 A leaking pipe that is left unmitigated can a host of problems, from mold growth to home flooding.
It doesn't matter what time you need help, it could be the middle of the night on Christmas Eve, our water damage Highland agents are at your service and standing by around the clock.
This is why it is so important to get our water damage Highland experts at your home the moment you notice dampness around your piping.
Our mold removal Highland techs will conduct a free home inspection to pinpoint the source of the issue and fully understand the extent of the work that needs to be completed.  So, call our water damage Highland pros today and you can be sure that we will do whatever it takes to keep you and your family protected against water damage.
Our Water Damage Pros Are At Your Service Around The Clock
We want you to think of our water damage Highland crew as your one stop shop for everything you need to get your home back up and running again.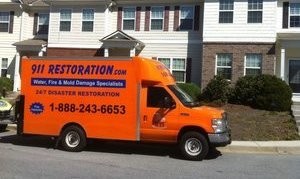 In order to get your job clean and dry quickly, our mold removal Highland techs use professional grade sump pumps, air movers, dehumidifiers and wet vacs (among other high tech machinery) that allow us to remove every drop of moisture from the premises.
On top of clearing the area of all water, our water damage Highland team will repair all the water damage and patch up the source of the water, ensuring that the incident does not happen again.
Our mold removal Highland experts know all the residual effects that can occur once water damage sets in, so our water damage Highland operation always checks the home from mold growth and structural damage when we are on a job.
With so much experience in the field, our water damage Highland team with 911 Restoration Riverside knows how to get a home in immaculate condition, so call us and our mold removal Highland pros will give you the fresh start you deserve today!