Water Damage Restoration Riverside
911 Restoration Riverside is a staging point for the rescue operations that have saved the homes of countless area residents. When it comes to solving any challenge that exists in the world of water damage restoration, our team is at the top of their game and leading the industry with their quality work and excellent customer attention.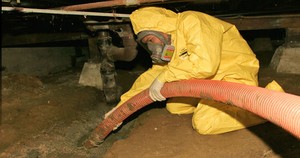 We know first-hand how a water damage situation can be a real headache, and this is why their water damage restoration Riverside pros are available 24/7/365 to make these types of events as simple for the property owner to navigate as possible.
Our water damage restoration Riverside staff will dispatch repair workers to your property within 45 minutes of receiving your call, ensuring that you get the most efficient services possible.
In their efforts to do so, they go above and beyond the typical approach that most other water damage restoration companies employ. They work with IICRC certified technicians, so you get the best services in the industry.
If your home or business is already dealing with the effects of water damage from a pipe burst, water heater loss, or even flooding, then don't hesitate to contact the experts with 911 Restoration Riverside today!
We Provide Comprehensive Water Damage Restoration Services
Our water damage restoration Riverside professionals know that the majority of homeowners don't fully understand the potential health risk that is a mold infestation.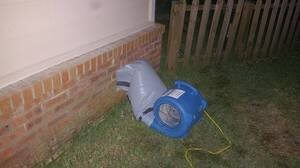 This is because most people don't know that mold spores and fungi can cause congestion and respiratory issues, along with a wide-range of allergy-like symptoms.
Our water damage restoration Riverside techs are licensed, insured and bonded to provide you with the best mold removal Fontana CA eradication in the industry, so you can rest assured that everything is going to be ok when we are on the job.
We are complete experts in the water damage restoration Riverside field, but they are also completely committed to customer care and satisfaction and that separates them from the competition by leaps and bounds. Here are some other simple elements that set our team apart from the crowd:
They provide inspections and services around the clock on every job.
The customer will always come first.
Same day service for water damage is standard.
Dedication to total professionalism for every element of the water damage work.
Completely trained for all aspects of restoration.
We don't just want to ensure that your home is safe after a water damage episode, they want to make sure that you feel safe inside of it again, and that peace of mind is what they strive for on every single job that they take on as industry professionals.
Being The Water Damage Change you Need
The owners long ago had a water damage incident happen to them, and when they experienced the wretched customer service provided to them by some of the other more well-known restoration companies.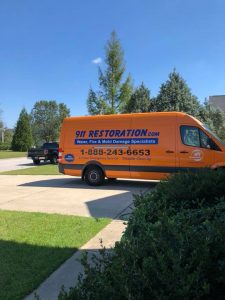 They were appalled and this inspired them to start up their own operation with 911 Restoration Riverside to give clients the experience that they wish they had when they were customers in need of water damage repairs.
In their effort to provide clients with the most complete and affordable experience possible, we go the extra mile to make sure that each customer is individually taken care of. One of the ways that they do this is by filing the insurance claim for the homeowner while their situation unfolds in real time.
This helps to ensure that every element of the restoration process is accounted for and that the insurance company picks up the tab for every aspect of the work. It also gives the homeowner the opportunity to have something taken off of their plate so they can concentrate on stabilizing the rest of their life after an episode like this.
If your property is already awash in flooding, then don't wait for another second for help from our water damage restoration Riverside experts with 911 Restoration Riverside today!
Serving the communities of Beaumont, Bloomington, Calimesa, Canyon Lake, Colton, Corona, Eastvale, Fontana, Grand Terrace, Highland, Homeland, Loma Linda, Menifee, Mentone, Mira, Loma, Norco, Perris, Redlands, Rialto, Riverside, San Bernardino, Woodcrest, Yucaipa, Moreno Valley and surrounding area.