Water Damage and Mold Removal Mira Loma
The water damage Mira Loma crew at 911 Restoration of Riverside has the main goal of keeping their customers safe at all costs, so when you call us you can be sure that you are getting the best flood and leak assistance in the industry.
When you call our mold removal Mira Loma techs, we will get to your home within 45 minutes of receiving your urgent phone call to get started on the repairs to the following causes of water damage:
Washing machine overflow

Ruptured hoses

Flooding

Leaky shower pan

Ice machine Malfunction

Burst Pipes

Roof leaks

Sewage backups

Appliance malfunction

Water heater explosions
Our water damage Mira Loma experts  have the ability to use comprehensive drying and moisture removing techniques on your property, something that sets us apart from the rest.
Whether you discover a water issue, homeowners can stay calm knowing that our mold removal Mira Loma professionals are available 24/7/365 to help you with your water damage emergency.
Our IICRC certified water damage Mira Loma unit has many years of experience restoring homes from water damage, and we know that one of the crucial elements of maintaining a full recovery is acting fast.
We are licensed, bonded and insured to conduct a free home inspection in your household, so call our mold removal Mira Loma workers the moment you discover unwanted water on the premises!
Mold Growth Is A Side Effect Of Water Damage
Most of the time the smell and look of the substance growing on your home is enough to make homeowners reach out to professionals for assistance, which allows our water damage Mira Loma experts to conduct a free home inspection to figure out the extent of the infestation.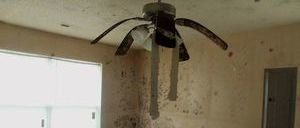 Not all homeowners understand that mold and fungus have the potential to be detrimental to your health.
Our mold removal Mira Loma professionals want to get the mold out of the home, before those living with it are able to experience the unpleasant side effects. 
Inhaling mold spores can cause intense allergy symptoms, including coughing, sneezing, headaches and rashes.
By contacting our water damage Mira Loma team today, we will eradicate the fungus and change your home back into a healthy, safe environment, so call us today!
We Are The Ones To Contact When You Need Water Damage Restoration
Our mold removal Mira Loma agents are qualified to deal with all aspects of the water damage restoration process, including communication with your insurance company.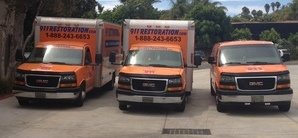 We understand that under traumatic circumstances, it can be frustrating to have to figure out what your policy offers.
In these instances, our water damage Mira Loma staff will take over the entire insurance process, meaning we will file your claim for you and handle all the necessary paperwork involved.
Our mold removal Mira Loma members just want to do whatever we can to get you affordable, quality water extraction that is easy for everyone involved.
Call the water damage Mira Loma technician at 911 Restoration of Riverside the moment you come across unwanted water in your home and we will give you the fresh start you need to feel safe again.