Water Damage and Mold Removal Redlands
911 Restoration Riverside owners Cornel and Claudia understand that water damage is an important issue, and they want their customers to know just how serious they take any type of leak or flood issue.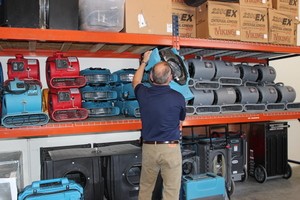 When a home experiences a flood or a leak, then it can cause water damage and sometimes even mold. The water damage Redlands crew knows how to protect you and your family when water damage strikes.
The years of experience our mold removal Redlands pros have in the industry gives us an edge against our competitors. Our water damage Redlands techs have seen it all, from flooded basements to overflowing washing machines.
911 Restoration Riverside wants their customers to feel comfortable calling them day or night for any water-related issue. Our water damage Redlands team works with IICRC certified professionals  to get you the assistance you need, whenever you need it.
The licensed, bonded, and insured water damage Redlands pros are confident they can handle anything they encounter, so our mold removal Redlands teams make themselves available 24/7/365 in order to be there for you when you really need them.
The water damage Redlands agents will be at your home within 45 minutes, equipped with the latest water removal technology, ready to serve you.
Keep Your Hardwood Floors Protected from Water Damage

Hardwood floors are not immune to water damage. Even a simple coffee or juice spill can collect under the slats, causing not only water damage, but mold, if left untreated.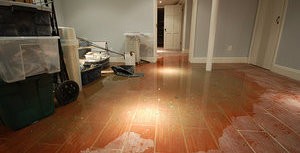 If your home or business has hardwood flooring that has recently been inundated with water from a pipe burst, water heater malfunction or any other means, then don't wait another minute for it to get worse.
In order to help you deal with everyday moisture problems, the water damage Redlands team has some tips and tricks that you can follow to help protect your hardwood floors.
Use rugs to help create a layer of protection. Place rugs in front of doors that lead into rooms with hardwood floors, in front of bathtubs, showers, toilets and even in front of water-using appliances like refrigerators, washing machines and dish washers.
Seal your floors. Use water resistant coatings to protect the wood. You can paint the coating directly onto the floors. It should be resealed every year and a half.
Apply waterproof wax onto the floorboards. Using a paste that can be evenly spread across the floors that are non-urethane. Reapply wax every year.
Talk to your manufacturer. All hardwood flooring is different, depending on the type of wood, so make sure to talk to your floor manufacturer to see what the best sealant is for your flooring.
Contact the water damage Redlands experts with 911 Restoration Riverside today!
Water Damage Does Not Have to Cost You
If your floors do end up getting flooded despite your preventative measures, you can call the water damage Redlands experts to clean up the mess.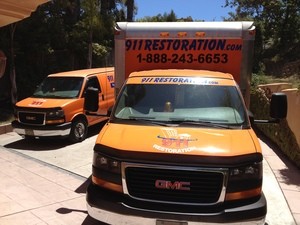 The mold removal Redlands staff holds themselves to a high standard, both in how they perform the water damage restoration and how they treat their customers.
Our mold removal Redlands pros will go above and beyond to make sure that our customers get the coverage they deserve, including taking care of the entire insurance procedure for them.
The water damage Redlands agents will work with any major insurance company on top of offering already affordable prices. If you ever have any concerns about your policy, our mold removal Redlands techs will be more than happy to communicate with the insurance company on your behalf.
Branch Owners Cornel and Claudia want their customers to feel like they are with family when the water damage Redlands professionals are at their home.
This means never hesitating to ask for help. Our mold removal Redlands teams are looking forward to giving you a fresh start, so please, call our water damage Redlands team with 911 Restoration Riverside today!