Cleaning Up After a Puffback – Things to Consider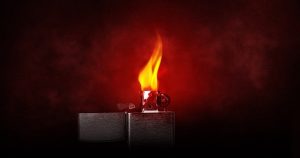 If you live in a cold part of town, few home appliances will play as critical of a role as your heating system or furnace. With regular inspections and maintenance, your HVAC or furnace will run smoothly year-round. However, if the furnace is clogged, poorly ventilated, or not functioning properly, you will experience what is known as a 'puffback'.
Puffback is when a cloud of smoke or soot shoots out of the device. This is a dangerous and messy phenomenon that should be addressed right away. Although the smoke and soot being spewed out of your furnace aren't as deadly or dramatic as a fire, it poses a health risk to humans and animals. There are a few things to consider when cleaning up after a puffback.
The Causes of a Furnace Puffback
A furnace puffback occurs due to a miss-firing or explosion in the heating system. This explosion occurs when the system fails to ignite due to several reasons, including excess oil or gas in the chamber. Other causes of furnace puffback include:
Oil or gas leak
A clog in the oil spray nozzle
Shut down valve failure
Release of combustion gases due to poorly maintained or damaged ventilation
Manually hitting the reset button too many times
Puffback Explosions Can be Dangerous
The danger posed by a puffback is serious enough for you to treat it as an emergency. Call 911 if you hear an explosion. The fire department will inspect and ensure there is no danger of fire. The heating unit will have to be shut down right away and taken away for inspections and/or repair.
You May Have to Evacuate
A puffback can release a dangerous amount of carbon monoxide in your home. If you have carbon monoxide sensors, they will sound the alarm to detect a puffback or smoke damage. Make sure to evacuate the place right away. On your way out, open up the windows and doors to let the fresh air in and minimize as much damage as possible.
Disconnect Electronic Appliances
The oily soot from the puffback will permeate surrounding objects, including electronics. This will cause irreparable damage to certain electronic components,  including computer processors, hard drives, capacitors, and others. These electronic devices must be cleaned before they are used again. Consider replacing them.
Document the Incident
If you plan to report the puffback to your insurance company, make sure to take pictures and videos of the incident to document any damage that may have been done to your home and possessions, assuming it is safe to do so. Photograph everything to document the heating system and spread of soot.
Call a Fire Restoration Team in Riverside County
Once the fire department has determined your office or home safe for re-entry, call your local 911 Restoration Team to clean the furnace, repair the cause of puffback, and restore damage caused by the smoke.
The floors and walls will be cleaned with specialized equipment to remove the soot and smell. Unfortunately, you won't be able to paint over the greasy soot because it won't allow anything to stick to the surfaces!
In addition, you need to remove the oil residue from glasses and metals to prevent them from getting permanent corrosion damages.
It is vital that you do not turn the furnace on until you get approval from a professional. Doing so could cause more damage and also increase your risk of a fire.
Discard Food Items That Have Been Exposed to the Smoke
The smoke and soot from the puffback are not safe for anyone to inhale or consume. If they have come in contact with food and drink, it should be thrown away. In some cases, the oily soot may contain toxic carcinogens that could put you, your family, and your employees at risk.
The Textiles May be Discarded
This means that textiles like carpets, curtains, and clothing will be discarded or cleaned by a fire restoration company in Riverside County. Unfortunately, the toxic smoke and soot are not going to go away by simple machine washing.
Depending on the extent of exposure to the smoke, you may be able to clean fabric materials such as clothing and drapes on your own. A quick vacuum over the carpets and furniture could remove the soot and debris.
Do Not Attempt Cleanup Yourself
The soot and oil from the puffback may contain carcinogens. It is important not to come in contact with them without safety equipment. Call an experienced fire damage restoration company in Riverside County to clean up after the puffback. This team will clean all the surfaces, cracks, crevices, and objects that the puffback may have covered.
Do not attempt a cleanup yourself because doing so could be dangerous to your health.
911 Restoration of Riverside County offers fire restoration services and puffback cleanup for all our customers. If you need emergency services for a severe puffback in your home or office, give us a call, and we'll be there to help. We specialize in smoke and fire damage restoration.