Disaster Restoration & Mitigation Profile: Crime Scenes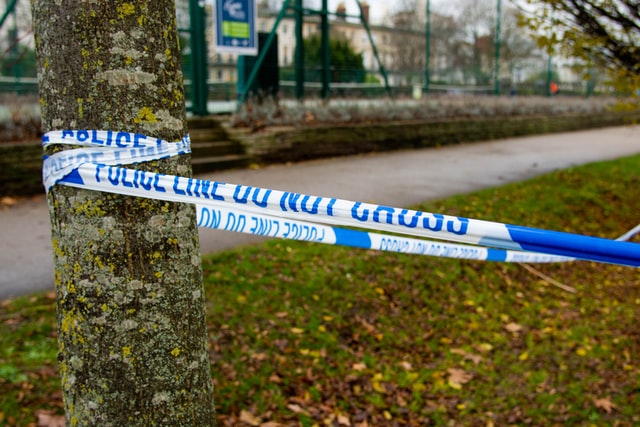 Crime scene cleanup is a risky task that not all can and should do. Getting in contact with the elements can pose a great danger to people. We recommend hiring an expert forcrime scene cleanup in Riverside County.

Bodily fluids and viruses in the blood may cause illness. People can get sick days or even weeks after coming in contact with blood-borne viruses. These viruses are trapped in surfaces such as walls and ceilings, floors, and even roofs. One can get a significant injury or even death if they do not dispose of it properly.
It's also common for the waste to contain harmful sharp things such as broken glass. These objects may injure you and subject you to harmful diseases.
Crime Scene Cleanup Process
The crime scene cleanup involves two steps. Experts After a crime is committed, they make sure that you, your family, and everyone else are safe.
1.      Manage the Impurity
To avoid the spread of such harmful agents, the experts follow strict disinfection protocols. They divide the affected area into three zones. One Zone served as a checkpoint, while the other served as buffers and cleanup zones.
Zone of impurity — a polluted region where the removal and cleaning procedure takes place
Buffer Zone – an area where our experts don PPE and dispose of potentially hazardous items.
Clean Zone – dedicated to storing tools and equipment to avoid cross-impurity.
2.      The Cleanup and Structural Removing
Once our team has established the three zones, the actual crime scene cleanup will begin. Experts will discard debris, dirt, blood, and bodily fluids. They will collect and safely dispose of anything that one cannot clean.
The team will also conduct an ATP fluorescence test after disinfecting to ensure that the area is clear. Next, they will also make sure there are no traces of any viruses. Lastly, they will apply a deodorizer to remove any residual smell.
A Few Tips on How to Choose a Crime Scene Cleaning Service
No one wants to hire an inexperienced cleaning service. You must keep in mind a few factors while searching for such services.
1.      Go for a Reputable and Certified Service
Reputation is vital in today's era. In most cases, many organizations might have gained popularity in the market.
Before hiring any cleanup service, always ask for their expertise and certification. Skilled experts may handle any job such as water damage mitigation, removal, fire damage mitigation, and more.
A good cleanup service will always focus on safety and prioritize it over other factors. Avoid hiring them if they are not prioritizing safety.
You must never consider any cleanup service which does not have any certification.
2.      Experience and References Are Important
The fact that a service has an excellent standard doesn't imply that it'll be the best option. You need to do some research before hiring a cleaning service to ensure that the company has a solid reputation. In addition, consider asking the following queries:
When they started this service.
The number of clients and cases they have worked with.
Competence in trauma cleanup is a must.
Their customer satisfaction record.
You must ask more concerns than just these four, including whether or not they keep their workspace clean.
3.      Talk About the Company and Training Programmes
Don't feel anxious or awkward when questioning a company's employee training program. We strongly encourage you to do so because it matters.
The following are the qualifications of a skilled specialist:
Be well-versed in handling and transporting these products.
Understand the usefulness of different disinfectants and solutions in various situations.
Ability to remove dangerous items such as petrol bombs and fingerprints dust. They will do it after the police department has used the location.
4.      Talk About the Pricing and the Services It Includes
You need to do your research and study rather than naively trusting a service to clean up after a disaster. Go over all of the offerings and check whether it meets your needs before signing up.
Another thing you must inquire about is the cost and what offerings are offered. For instance, murder cleanup may not be included in the offerings of specific companies. It will require you to pay more money or not have that service available.
It's always wise to ask for as many details as possible before hiring a cleaning service for your home or business.
5.      Inquire about a Free Quote
Free quotes are offered by cleanup companies that follow industry norms and standards. There are several benefits of doing so, including improving the company's image.
Companies who charge for an estimate aren't necessarily evil. But it's a terrible business tactic.
6.      Beware of Amateurs
It may be difficult when you don't understand what to seek in a cleaning service. But as long as your answers to a few simple queries and our tips are followed, you'll be alright.
Keep your research focused on 3 or 4 companies and create a list of advantages and drawbacks for each. Using this method, you can quickly determine whether or not they fulfill your needs.
Furthermore, if you look for crime scene cleanup in Riverside county, you will come across many. We recommend going for quality instead of cheaper alternatives since they are never worth the money and time.
The Bottom Line
If you are searching for crime scene cleanup in Riverside County, contact no other than the 911 restoration of Riverside County. We're here to assist in keeping riverside county residents safe and secure.