What To Do if You Spill Gasoline on Your Rug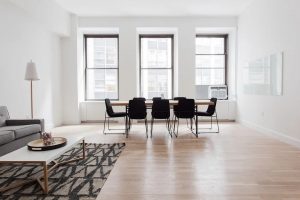 With the hustle and bustle of life, it's impossible not to spill something liquid-like on your precious rugs and carpets. Those stains can be particularly hard to get rid of – especially if you're dealing with gasoline stains. No matter how careful you are with gasoline, you or your loved one may end up spilling it all over the rug or carpet.
The intoxicating stench can be hard to deal with – and dangerous if the gasoline gets deeply clogged into your rugs and carpets. This isn't a usual DIY job that you can handle over a quick weekend using soap and water – we recommend calling in water damage restoration specialists in Riverside County.
Note that gasoline is flammable and can easily go up in flames. Make sure to turn your car engine off and don't smoke until you've gotten rid of the gasoline.
Before You Start
Test any cleaning solutions (commercial or DIY) in an inconspicuous area of the carpet to ensure it doesn't discolor the fabrics.
Certain chemicals in cleaning products may interact with gasoline – so it's not recommended to use a home dry cleaning kit to get rid of stains from carpets. Some of the cleaning supplies you'll need to include:
Hot water
Baking soda
Lemon
Mixing bowls
Rags
Wet/dry vacuum
Vanilla
Warning: Do not use detergents that contain chlorine with ammonia. This mixture is dangerous because it can produce toxic fumes that are harmful to the respiratory system.
Step 1: Remove the Gasoline from Your Body
If you spilled some gasoline on your body, you may have a residual odor of gasoline coming from you. The good news is that it's relatively easy to remove gasoline from your body
Simply mix some vanilla with water and use a rag to wash areas of your body that have come into contact with the gasoline. Once you have washed off the gasoline from your body, you should take a shower. This final step will get rid of the lingering smell of vinegar and lemon.
Note: If you have skin allergies, we recommend going to your medical doctor instead for better advice. Remember, certain ingredients such a lemon and vinegar, could irritate and sting your skin.
Step 2: Remove the Stains from Your Rug
The first step is to get rid of any residual liquid from your carpet with the help of the rags. Blot the stained rugs with paper towels to absorb any excess gasoline and dispose of them safely.
Next, prepare two mixtures in different bowls. In one bowl, mix vinegar with hot water, in the other bowl, toss in some baking soda with hot water, and mix them until they get a paste-like consistency.
Use the vacuum to clean up any stubborn liquid residues and make sure they are completely dry. Clean the carpet with the vinegar and water solution to remove the gasoline. Finally, use the hot water solution to clean the affected regions of the carpet and allow them to dry in the air.
Be careful of any solutions that you apply to your rug or carpet. A tried and tested strategy is to take two mixing bowls, hot water, baking soda, wet/dry vacuum, some clean rags, and vinegar.
Pro tip: If you would rather not make your own DIY solution, you can buy an enzyme-based heavy-duty liquid detergent. Mix two tablespoons of the detergent with a bristled brush and clean your rug. This step can be repeated until the gasoline stains are fully removed.
Make sure to wear goggles that can protect your eyes when dealing with strong cleaning solutions.
If you follow the above steps immediately after spilling the gasoline on your rug, you may still be able to save it.
Step 3: Getting Rid of that Lingering Odor from the Ambient Air
If the gasoline odor is circulating in the air around you, don't fret. There is a quick solution that can work. Simply sprinkle a few coffee grounds in the affected room. Leave the coffee grounds for an entire day, if not several days. The coffee should absorb the stubborn odor of gasoline from the air.
You could also sprinkle some dry baking soda in the affected region of the carpet. Use a bristle brush to ensure the baking soda comes in contact with the rug. It is hoped that baking soda will neutralize the lingering smell of gasoline. Let it sit there for at least one hour, preferably overnight before you decide to vacuum it.
Pour some distilled vinegar in a bottle and spray over the area that spells. Don't worry, the odor of the vinegar will leave in due time.
We recommend a fire damage restoration specialist in Riverside County deal with these situations – they have access to the right tools and experience to save your items. At 911 Restoration, we take great pride in our excellent results. Give us a call in Riverside County today and we'll dispatch our local 911 Restoration team to you for quick consultation.